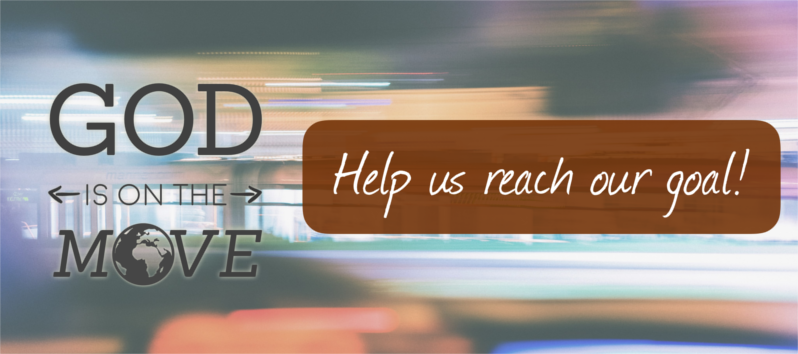 In the middle of chaos, we often see the hand of God at work. When natural disasters strike, people turn to God. In the midst of tragedy, God seems to show up in amazing ways. In the past few months we've seen countless headlines with bad news - locally, nationally, and globally. But through it all, here on WRGN we're bringing you the Good News.
The Good News. The Good News is the Gospel, the power of God for salvation to everyone who believes. The Good News stirs up believers to love and good works. The Good News builds us up through grace-filled, encouraging words. The Good News enables us to stand firm no matter the circumstances. The Good News fills our hearts and minds with joy and peace. We need this Good News in the midst of the chaos around us. And that's why we do what we do here at WRGN.
God is on the move. We see that despite the tragedies and hard times our world is facing, God Is On The Move. That's what we're theming this year's Share-A-Thon, because we see God on the move in nour region. We see Him on the move in Wilkes-Barre through the Keystone Mission and Lighthouse Resource Center. We see Him on the move in Hazleton and Scranton through new Spanish church plants. We see Him on the move in the hearts of teens through the ministry of Camp Orchard Hill and Youth for Christ. We see Him on the move in the Virgin Islands in the midst of devastation through our outreach station, WIVH. We see Him on the move in the Back Mountain through growing churches. We see Him on the move in NEPA as youth workers partner in ministry. We see Him on the move through faithful men and women pouring out their lives for the sake of the gospel. We see Him on the move as neighbors reach out in love to those living around them. We see Him on the move in students growing and serving.
We're here because we want to be part of how God is on the move in NEPA through music and programs that are filled with the Good News. We're also here to raise awareness for the way that God is on the move in the communities, churches, and ministries in the the region because a rising tide lifts all boats.